All Core 64 gets the upgraded PCB

and an inter-PCB wire as standard in July 2023.
Core64
The Core64 is a versatile electronic function module that boasts a 60% layout keyboard. It features a hot-swappable PCB, POM plate, Poron foam, and a set of Poron gaskets for insulated mounting. Its sandwich construction design enables easy building and maintenance. It is specifically designed for the KBDcraft brick-built platform, which is fully compatible with Lego. Put it into the 02001 Case Adam, you'll get a high-quality, great-sounding, and upgradeable mechanical keyboard.
The Core64 can fit into any 60% brick-built case, making it an excellent option for those who wish to build their own keyboard with their preferred parts.
Layout ANSI & ISO
We released the second layout type-iso at the end of Sep. 2023.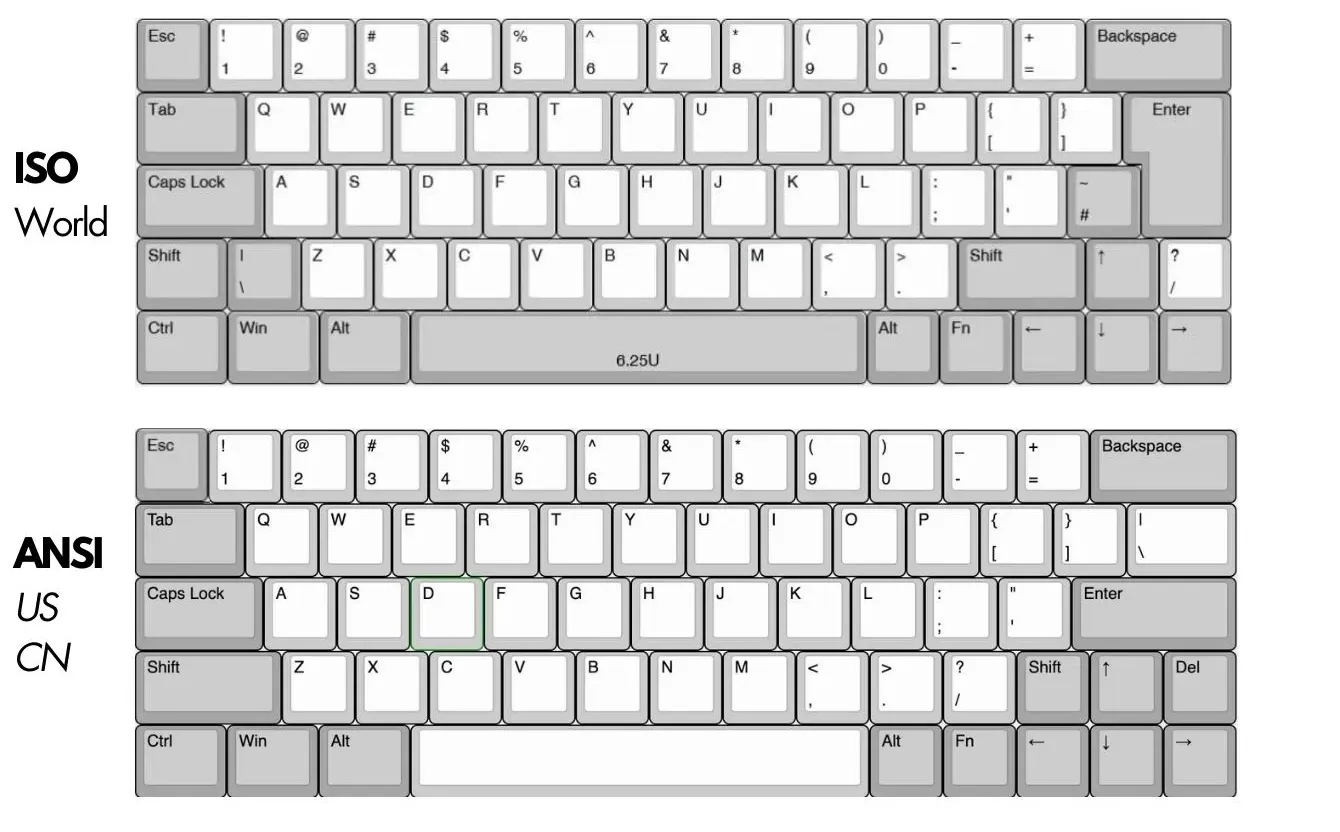 PLATE
A white POM plate is standard in the Kit due to its overwhelming toughness. Combined with the Poron gaskets and the brick-built Case, the Plate produces a joyful sound, making the keyboard incredibly fun to type. It supports plate-mount stabilizers and most screw-in stabilizers.
PCB


The hot-swappable PCB type-a enables soldering-free installation with any MX-type switches. The high-quality hot-swap sockets ensure long-term swapping happiness. PCB type-a also offers plenty of pre-programmed RGB lighting matrices for the Per-switch RGB LEDs. It's also easy to create individual lightning maps with the configurator.
The thickness of the PCB board is 1.6mm.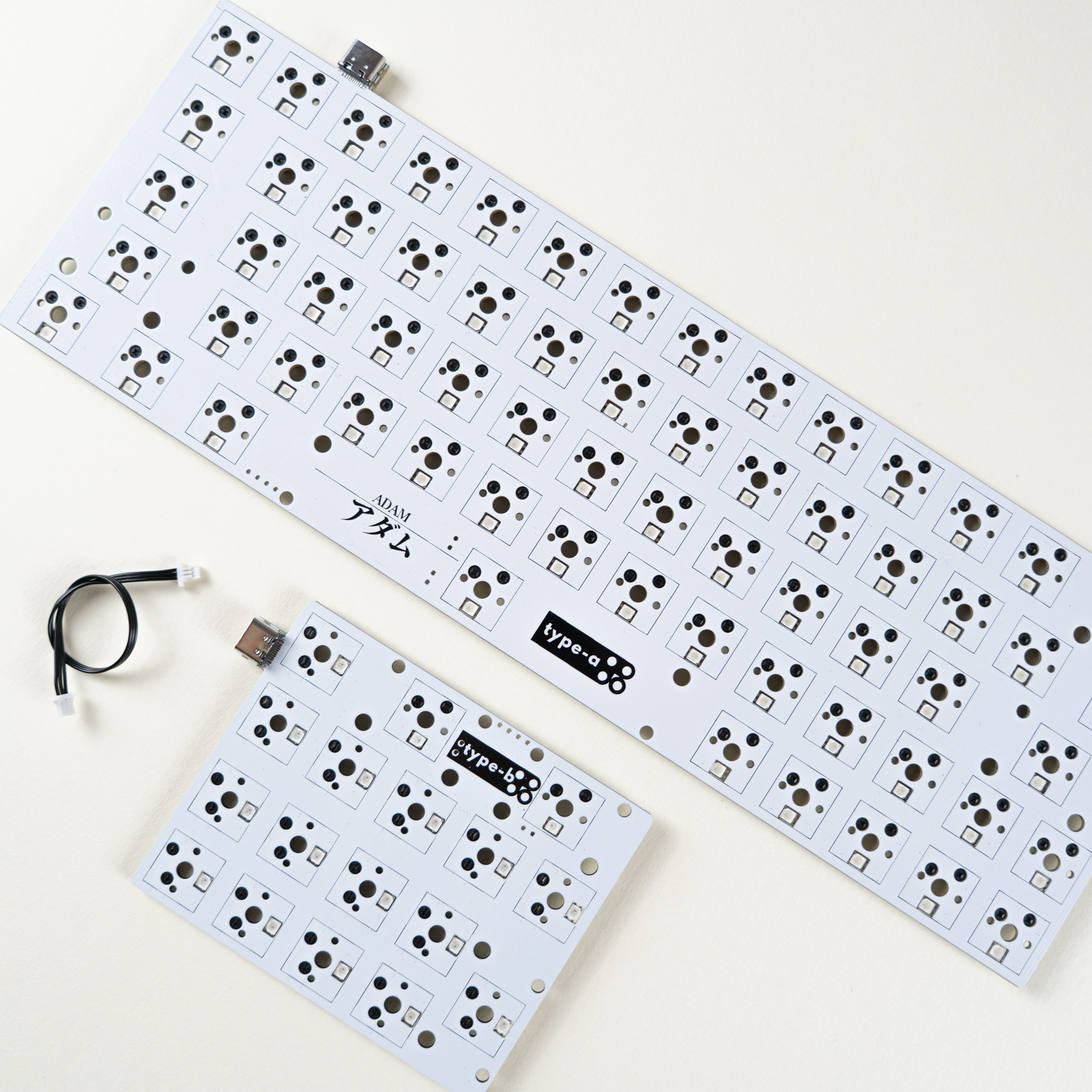 As the key component of the keyboard modularity, we upgrade the PCB64 to the PCB type-a in July 2023. KBDcraft has developed a series of modular PCBs with names of type + alphabet.
The PCB type-a is a 60% ANSI-US module that offers the functions of inter-PCB communication with other modules. Please refer to the application of Project0110.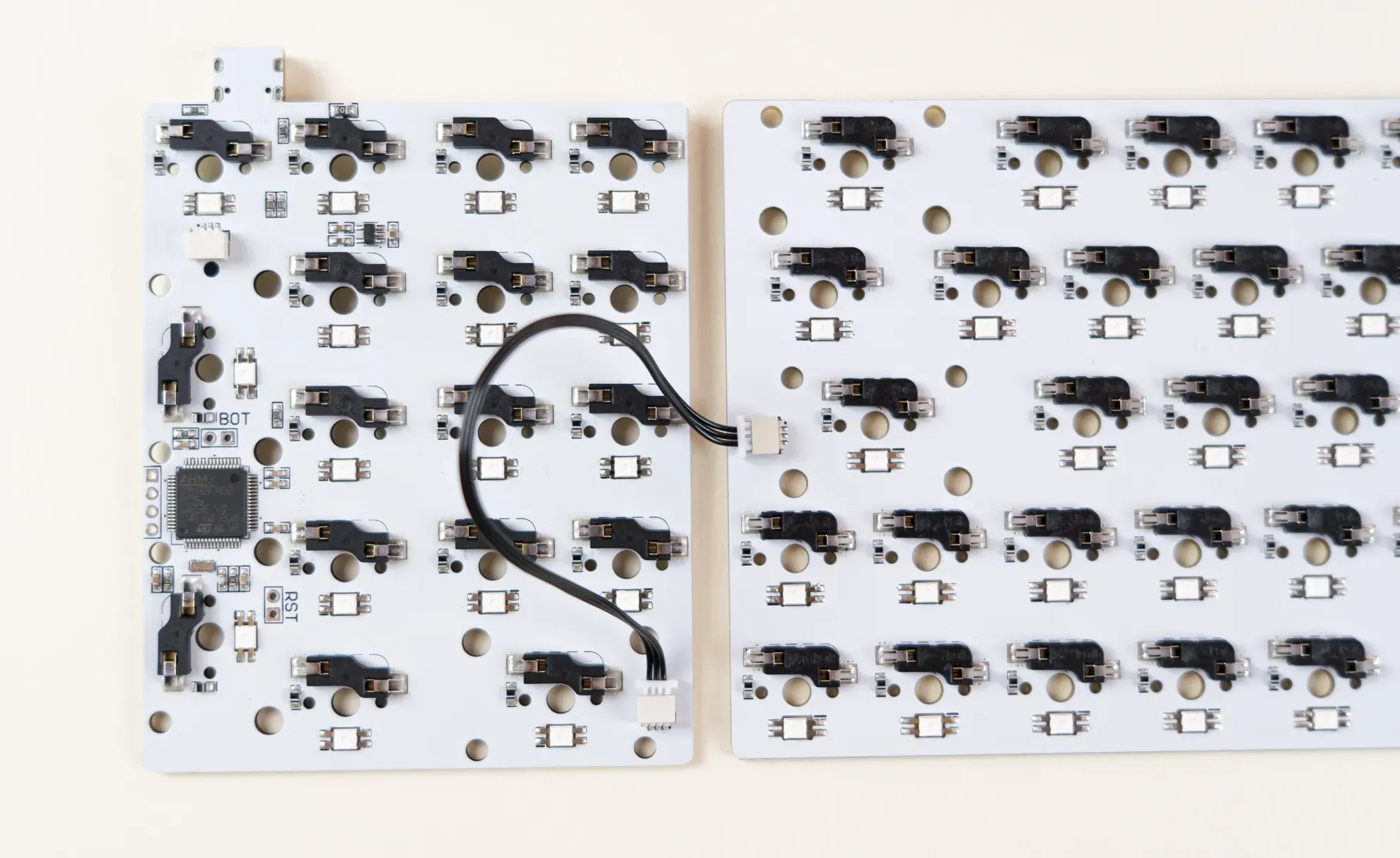 Gasket Mount
Tailored Poron gaskets are placed at the contact point between the plate and the case to provide high-quality shock absorption while typing.
Acoustic Signature
The acoustic structure of the shell is already very good, so the sound characteristics of the overall keyboard are basically determined by the Core. By changing the material of the Plate, it can produce wonderful yet different sound characters. POM, as the starting choice, can meet the needs of most people in terms of durability and good sound.

A Core (コア) is possessed by all Angels and Evangelions, serving as the primary power organ. In Angels and some Evas, the core contains an S² Engine, as well. The core is (typically) the only vital point of Angels and Evas; unless it is sufficiently damaged, these entities can receive inordinate amounts of damage without truly dying.