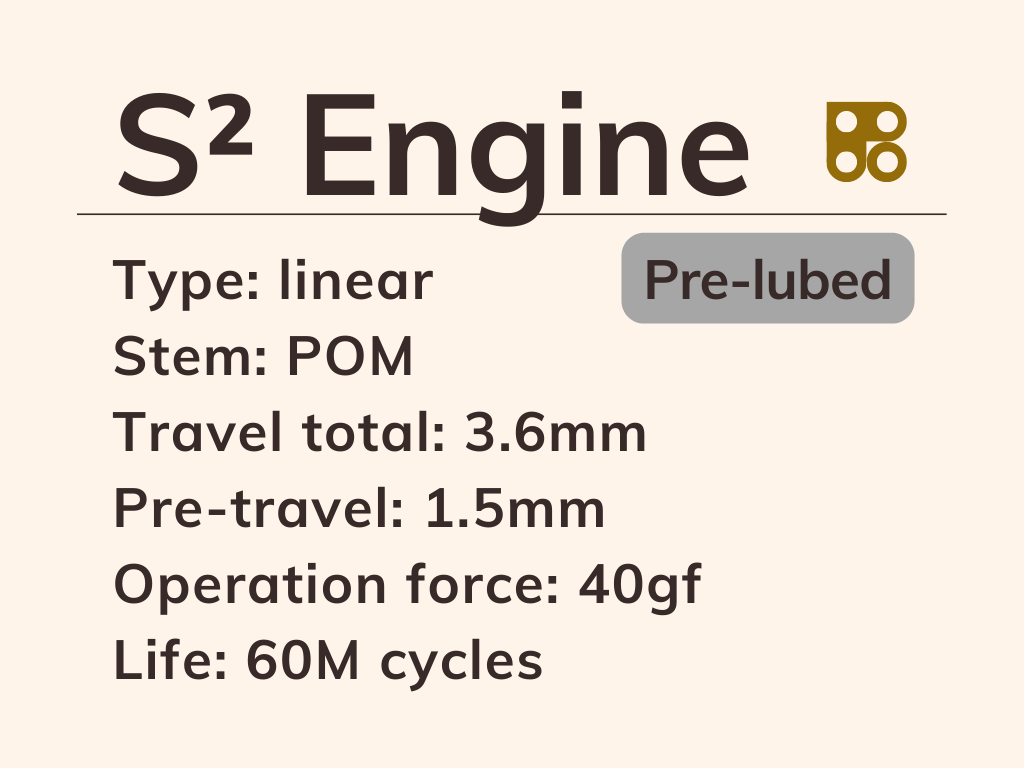 S² Engine also called S²機関 or S² Kikan is an organ located within the Core of an Angle that grants it limitless energy at no cost.
A set of fine pre-lubed linear switches that can please almost everyone. They sound incredible combined with the POM plate and gasket mount Case. The joy from your fingertip will impress you every time when you touch it.
We couldn't find any switches that better the S² Engine no matter in which price range. For this reason, it's currently no need to introduce other types of switches in the store.
Quantity explanation: The sales quantity is multiple of 16, on top of that we always put one more in as a spare part. You will get 17, 33, 49, 65, and so on in the bottle.